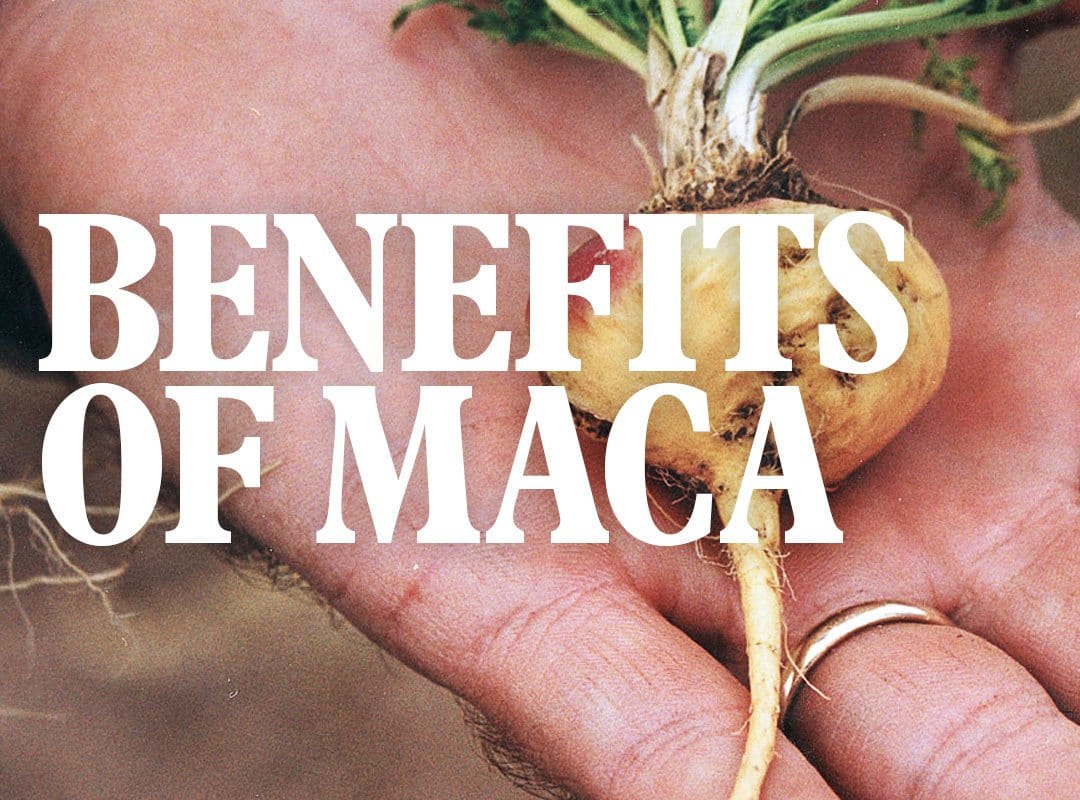 Maca (Lepidium meyenii) is a root vegetable that is grown in the Peruvian Andes in South America. For centuries, it has been harvested and used by the indigenous peoples because of its beneficial properties and health benefits.
Nature's multivitamin
High in the Peruvian Andes, the soil is extremely rich in minerals. It's thanks to this that there are high levels of minerals in Maca root, including calcium, magnesium, phosphorous, potassium, iron, zinc, iodine, copper, selenium, bismuth, manganese and silica, to name a few. It's also packed with vitamins, especially B1, B2, C and E - no wonder it's classed as a superfood!
Keeps you 'balanced'
Maca is an adaptogen, meaning it 'adapts' to your body's metabolism and works with it for optimal results. Rather than addressing a specific symptom, adaptogens are used to improve the overall adaptability of the whole body to diverse and challenging situations and stress, and most studies agree that they boost immunity and increase the body's overall vitality by 10-15%.
Maca's status as an adaptogen means it has the ability to balance and stabilise the body's systems, including the cardiovascular system, nervous system, musculature and lymphatic system. It can provide more energy where needed, but won't overstimulate.
Energy booster
Maca is also known as 'Peruvian ginseng' for its similarity to Asiatic ginseng in supporting physical performance. It has been used for centuries in the Andes increase energy and stamina, and legend has it that Inca warriors used to eat it before going into battle!
Not limited to the physical, Maca also supports mental performance. It increases oxygen levels in the blood, improving brain function and leading to improved memory and mental clarity. In combination, these physical and mental energy-boosting qualities have made it treasured by sufferers of chronic fatigue.
Aphrodisiac
Maca supports the endocrine system, which is responsible for hormone production and sexual function, among other things. By stimulating the pituitary gland (responsible for the production of sex hormones), Maca helps balance hormones, and enhances libido and fertility in both men and women.
By stimulating the pituitary gland into secreting more testosterone, Maca has been known to help men suffering from impotency. It has also been found to regulate menstruation in women, help relieve period pain and also provide relief from menopausal symptoms.
Great taste
Maca tastes malted, similar to Horlicks! Add some Maca Powder to smoothies, desserts, sweet treats or porridge for a daily dose.