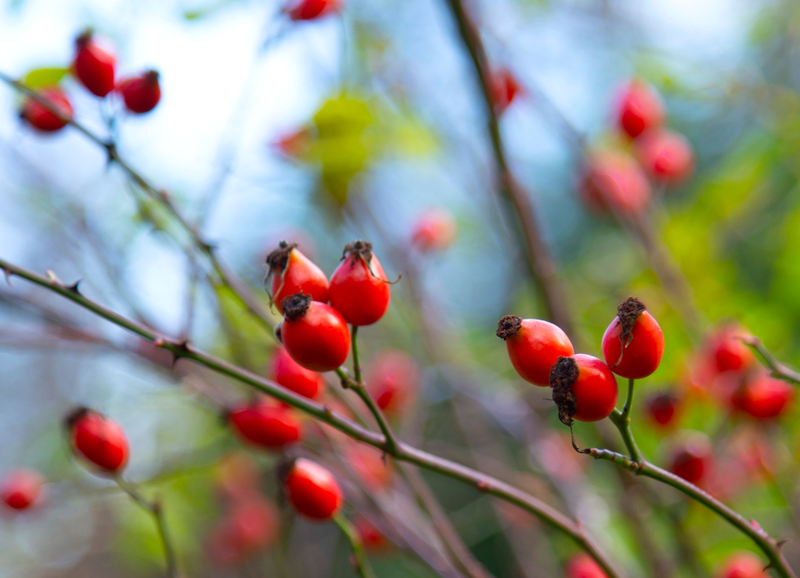 How Rosehip Oil Works?
Rosa Mosqueta oil is packed with skin-boosting nutrients that help to prevent oxidative damage, including vitamins A,C and beta-carotene. It's also a rich source of Essential Fatty Acids (EFAs) Omega 3,6 and 9. EFAs promote healthy cell regeneration at the basal layer of the epidermis. Over time, these healthy cells are pushed towards the surface to repair the skin, fading scars and blemishes. This oil's composition is also unique, because it contains Trans Retinoic Acid (a derivative of vitamin A), which helps with the regeneration of skin cells. As the Trans Retinoic Acid is in a natural state, it's gentle and non-irritating. Learn more!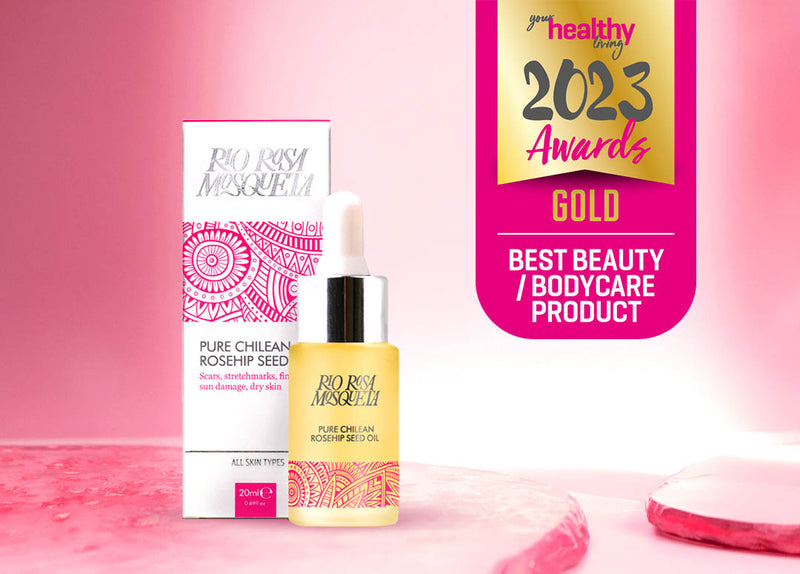 Nourish your skin, nurture your soul!
Our award-winning Chilean Rosehip Oil is pressed from the seeds of a wild rose called Rosa Affinis Rubiginosa, which grows high in the Chilean Andes. It's renowned for its skin rejuvenating properties, helping to fade the appearance of scars, stretch marks and wrinkles, as well as nourishing dry skin. Rio Rosa Rosehip Seed Oil is safe to use in pregnancy and it may help re stretch marks.
Learn more about Rosehip Oil!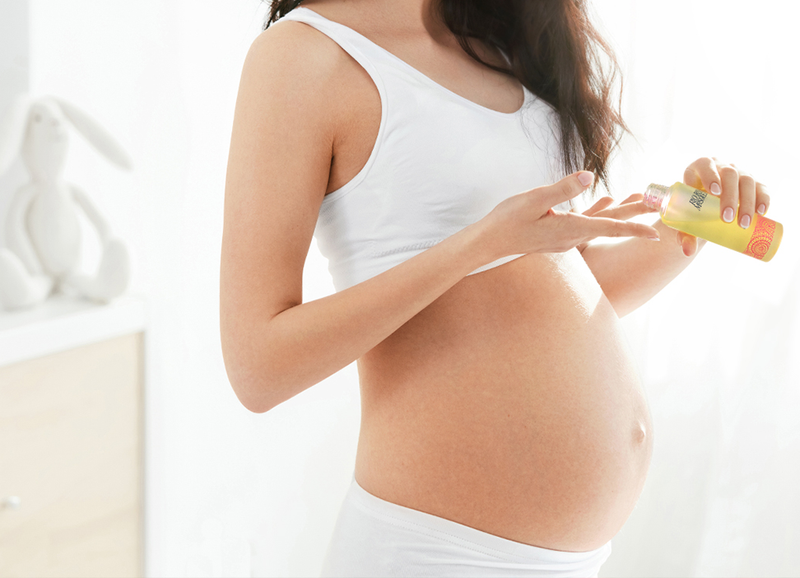 Prevent 'mummy marks'
Pregnancy is a very special time that should be cherished, but as your body shape changes and your bump grows each week, your skin will naturally stretch, causing tightness. Sometimes you may even get stretch marks or 'mummy marks' as we like to call them. Massage can be a natural way of soothing these ailments and helping to moisturise and soothe the skin at the same time. Our Rosehip Oil is safe to use during pregnancy on a growing baby bump, to help prevent stretch marks.