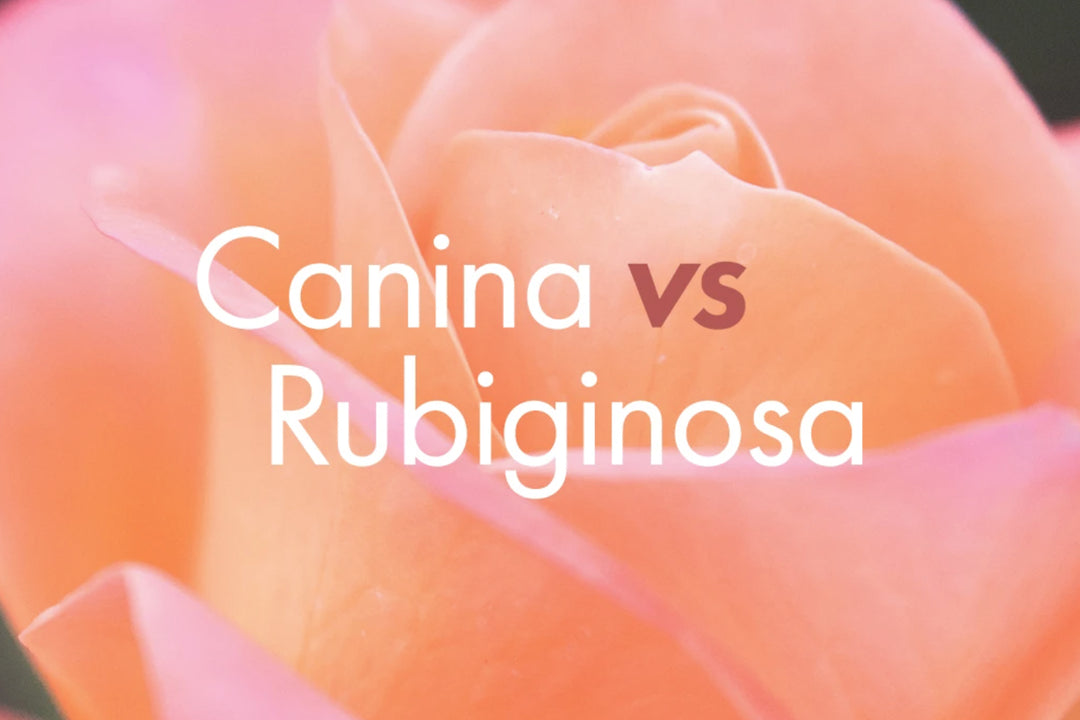 Rosa canina vs Rosa rubiginosa (The Beauty Secret of South America)
You could easily assume that all rosehip oils are the same. They all hydrate the skin and are pressed from rosehips, right?
Well actually, that's not quite accurate. All rosehip oils aren't created equally. There are several varieties that are sourced from different species of rose. Just like two different species of rose may differ in their appearance, the potency and skin-boosting nutrients of their oils differ too.
The two most common types of rosehip oil used in natural skincare are obtained from the species of rose called Rosa canina and Rosa rubiginosa (the latter is where Rosa Mosqueta oil comes from). They both have a different make-up of essential fatty acids and nutrients, so therefore have a different impact upon the skin.
Here are the main differences, so you can choose which one you think is right for you…
Rosa canina
Also known as the "Dog Rose", this is native to Europe, North West Africa and Asia. The oil from this rose is known for its skin hydrating properties and ability to help with skin regeneration and repair. It contains vitamins A, D and E, and its composition is made up of approximately 71% essential fatty acids.
It's a rich source of omega-3, omega-6 and omega-9, all of which help to promote healthy skin regeneration at the basal layer of the epidermis. It has higher levels of omega-6 and omega-9 than Rosa rubiginosa, but overall its essential fatty acid content is less.
Rosa rubiginosa
Also known as "Rosa Mosqueta", this rose is native to the Southern Andes in Chile. Its essential fatty acid content is higher than Rosa canina's at approximately 78%.
Like Rosa canina, Rosa rubiginosa is a rich source of skin-boosting vitamins and minerals that help to prevent oxidative damage. Its make-up includes vitamins A, C and beta-carotene, along with essential fatty acids omega-3, omega-6 and omega-9. It's slightly better on acne-prone skin than Rosa canina thanks to its marginally reduced omega-9 content.
The main attribute that makes Rosa rubiginosa stand out against Rosa canina is its trans-retinoic acid content. This natural active is what Rosa rubiginosa is famed for, and why it's so effective at restoring and regenerating scar tissues and fading fine lines and wrinkles. It's a natural derivative of vitamin A that helps the skin to repair and push fresh cells to the epidermis.
Whichever rosehip oil you choose, our advice is to try and find one that's been ethically and sustainably sourced and grown without the use of synthetic pesticides.
If you're looking for a rosehip oil to improve the appearance of wrinkles, scars or blemishes, Rosa rubiginosa has been found to be extremely effective, and we believe, has the edge on Rosa canina. This is why we use this variety in our natural skincare range.
Find out more about our Rosehip Oil and how it can be used here.