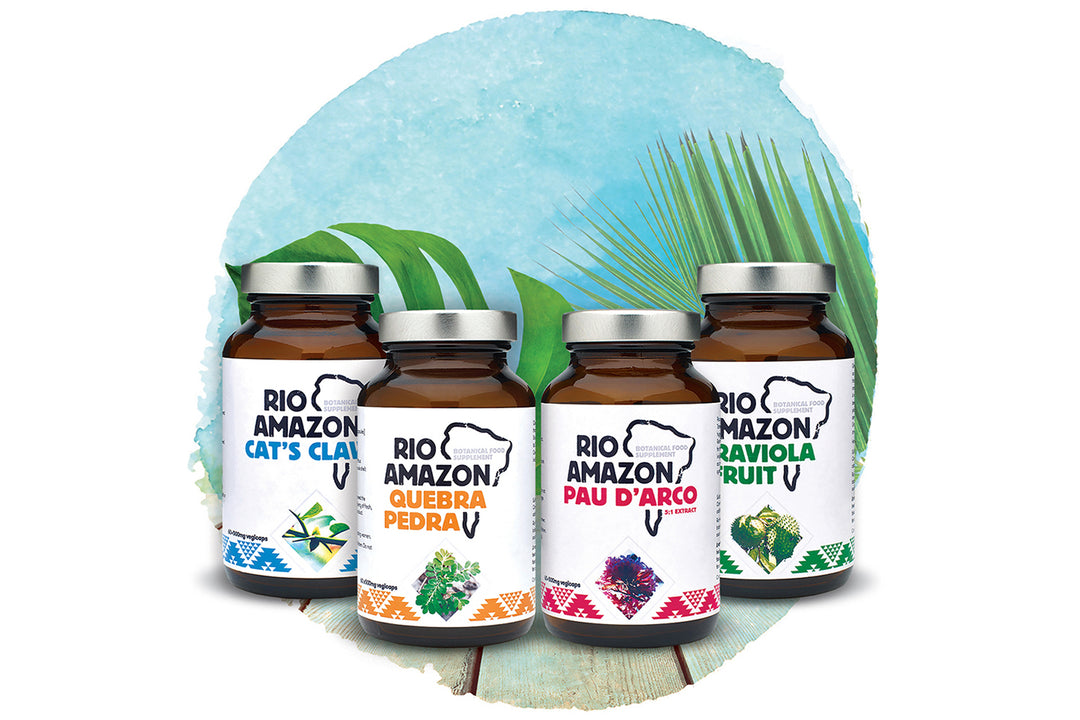 With so many supplements to choose from, each with their own set of health benefits, which ones are right for you? Here's a handy little guide to help you decide:
Best for energy & vitality
Winter: it's the most wonderful time of the year… what's not to love? Except for a weakened immune system, lagging energy levels and the daily struggle to fend off that stubborn office flu. But it doesn't have to be all doom and gloom. 
Survive the season with Yerba Maté - this supplement offers stimulating and tonic properties, along with naturally occurring caffeine; a stable energy source. Another supplement worth considering is Muira Puama, which has long been used as an energy tonic for physical capacities, making it a great option for healthy ageing.
Best for slimming & weight management
The cold, harsh months of winter makes eating healthy and slimming down seem a whole lot more challenging. So, why not try to maintain a healthy body weight with Slimcaps or Yerba Maté?
Best for immune support
There are few things more important to your wellbeing than maintaining a healthy immune system - keep it in good shape and you'll ward away all sorts of nasties! Say no to sick days this year and try Pau d'Arco or Cat's Claw. 
Best for mind & body
Nowadays, there are so many ways you can support your physical and mental performance. Exercise. Rethinking your social media relationship. Scheduling "me time". The list goes on. But figuring out which tips really work and what's just noise is hardly a simple process. 
In some cases, Maca can be a great shout. Classed as an adaptogen and superfood, this botanical has high levels of trace minerals. Suma may help to reduce your stress levels and keep you balanced so you can sit back and relax.
Best for sexual health
Known to be an aphrodisiac, Catuaba is the most famous of all aphrodisiac plants from Brazil and has been celebrated by the local population for generations. It is popularly used by couples to maintain a healthy libido. Maca has been used for centuries in the Andes to enhance fertility.
Best for antioxidants
Give yourself an antioxidant boost by taking Graviola Fruit or Camu-Camu vegicaps. Antioxidants are molecules which can help the body fight against harmful damage to cells caused by free radicals. 
Best for healthy blood sugar
Help maintain a healthy blood sugar level with Cinnamon vegicaps. Studies have shown that supplementing the diet with Cinnamon may contribute to normal blood sugar levels, and it can be safely used for extended periods of time. Cinnamon can help maintain normal blood glucose levels as part of a healthy lifestyle.
Best for superfoods
We're all guilty of reaching for naughty treats rather than nutrient-dense food from time to time. Top up on those essential superfoods with Maca and Acai. (Psst - Acai is also good for healthy ageing!)
Best for circulation
One of the body's most important functions is blood circulation, as it supplies oxygen to the brain and other organs. Another benefit is that it promotes healthier skin and encourages cell regeneration. We recommend taking Camu-Camu, Graviola Leaf or Cinnamon to help with this.

Best for joint & bone support
Cat's claw has been used by rainforest tribes to help maintain flexible joints, and it's still famous for this benefit today. Cat's Claw or 'Uña de gato' is a climbing vine native to the Peruvian Amazon, which gains its name from the barbed 'claws' with which it climbs the jungle canopy.
So, which supplements will you be stocking up on? Let us know on Facebook, Twitter or Instagram.